Why Does God Allow Good People To Suffer - (Continued)

Browse Counseling Categories

Why do good people suffer? - by Patricia Jones, M.A.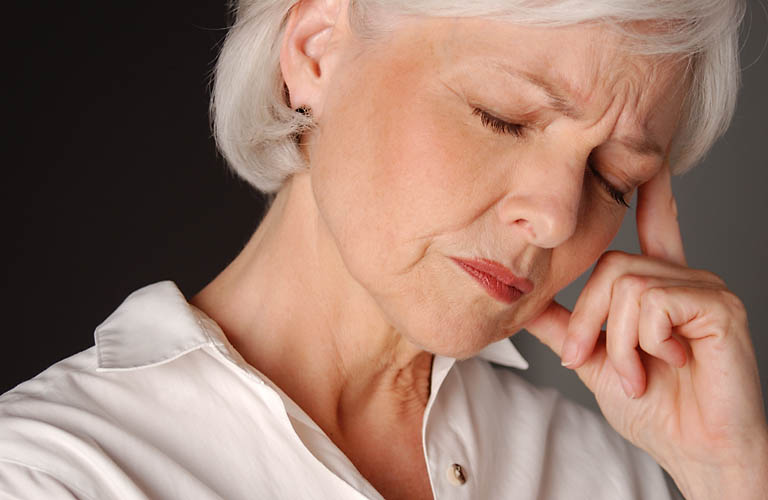 Articles by Patricia Jones, M.A.

Copyright © 2006 - 2018 Dove Christian Counseling Center. All Rights Reserved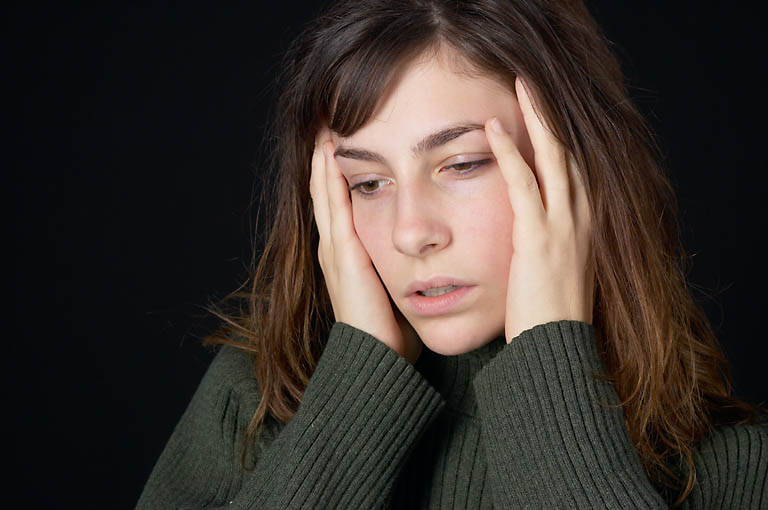 We live in a war zone, and the battle is a spiritual battle. While the physical battles play out here on earth, and we can watch them on television, the invisible battle is being fought all around us. The devil and God are battling for our souls. Who are we going to help win? If you follow the wrong path, do the wrong thing, give in to temptation you are helping the devil to win your soul.

People have said, "How could a loving all powerful God allow such and such tragedy to happen? Why do some families seem to just breeze through life, while others suffer one crisis, tragedy after another? The Kennedy family would be a good example of endless suffering and tragedies. But there is a reason that God does not just step in and STOP every horrible event.

If He did, this would then fully remove every single Christian from the Adamic curse, and as long as we are living in this fallen and cursed world, this can never totally happen. As a result, every single person, including every single Christian, will have to face a certain amount of adversity and conflict in this life.

So the next time you see something bad happen to you, a loved one or someone else, realize that God is not causing most of these bad events to occur. These bad events are all occurring because of the Adamic curse that is still in full operation on this earth, not because our God is a mean or vindictive God. And since we live in a fallen world, we cannot help but be in the wrong place at the wrong time and end up in a bad situation.

2.) For Our Sanctification in the Lord

The second reason God allows us to suffer is for our own sanctification. He is cleansing out all of the impurities inside of us. Just like a dinner plate is dirty after supper and needs to be washed in the dishwasher, so are we dirty after the Fall of Adam and Eve. We need to be washed clean.

Some dishwashers heat up to 500 degrees in hot water to get the dishes clean. In fact, anything that is dirty and needs to be cleaned has to go through some rough, hot, washing process. Look at how we clean our clothes. They go through a hot water, agitating, rotating, soaking, rinsing, and draining process in the washing machine that humans would not survive. We add soap, fabric softener, and then we throw the clothes in a hot spinning dryer for almost an hour. We do all of this so they will smell good, look good, and feel good. Sometimes we even use a hot, hot iron on our clothes.

In fact, I would dare to say that whatever trial you are going through is exactly what you need to be molded into His Image. And for each of us, those trials differ in style, intensity and duration.

Adversity has a real way of humbling you. For those who are operating in too much pride, severe adversity has a way of knocking most of it right out of you. It can sometimes bring you to your knees and it can either break you or make you. Just like in the Titanic, when it came to actually drowning, people pushed each other aside to save their own lives. Grown men jumped into the life boats shoving aside women and children. When our very lives are being threatened and we are being tested with fire, you will find out very quickly what you are really made of and what other people are made of. You will find out just how "Christian" you really are.

Patience, endurance, kindness, compassion, empathy, humility, love, a stronger faith, hope,

motivation, appreciation, thankfulness, holiness, trustfulness, restored courage and strength, and many more positive qualities.

At the same time, suffering and trials can also burn out some of the negative aspects of your personality.

Arrogance, selfishness, pride, entitlement, greed, lust, cold heart, hatred, judgmental attitudes, immoral behavior, impulsivity, lack of empathy, thinking you don't need God, thinking you can solve all your own problems, atheism, conceit, lying, stealing, etc. The list is endless.

3. To test your faith

The third reason that God will allow a certain amount of trials and tribulations to come our way in this life is to find out just how strong your faith in Him is.

Have you ever been irritated at someone who says "Just pray and have faith" and God will work it out? These are usually the people who have never had their faith tested. Everything goes well for them all the time. So it is easy to say "just have faith" when things always work out for that person. But how about the person who has faith and still things do not work out?

The real truth is God will eventually give tests to ALL people to test their levels of faith. You never really know how much you really trust God to take care of you UNTIL all of your foundations are removed out from under you. In other words, you can't develop great faith in the Lord unless you first have had your faith tested and developed with some great trials.

It is like homework. You won't pass the test until you go through the trial of doing your homework, practicing, and learning the material until you get it right.

This is one of the ways that God will use to help increase your faith levels in Him - by sometimes having you go through some severe trials. These trials and tribulations are being allowed by the Lord to come your way to see if you will be loyal to Him in spite of the pain you are going through. They are to see if you will keep and hold your faith in Him no matter how hopeless things may look and appear to you in the natural. It is just like the man Job in the Bible whom God allowed the devil to torment to test his faith.

If you can hold on long enough you will eventually see God move supernaturally in your situation to help you out of the trial and then your faith will be much stronger than before. This is why the Bible tells us that we can go from "faith to faith" and from "strength to strength."

All of these verses are telling us that we are going to have to learn how to develop the mindset that we are going to become good and brave soldiers for the Lord, and to be willing to take on any adversity that may come our way and not run away from it. Peter could not have walked on water unless he first stepped out of the boat to walk on that water. David could not have defeated Goliath unless he had first stepped out onto the battlefield to face him head on.

We can either run and hide when a tragedy does get ready to come our way, or we can step out onto the battlefield with God totally by our side like David did against Goliath, and face our giants and storm clouds head on operating under God's anointing and power to be able to do so.

God will protect and preserve you through the trial

Not only can God bring you eventual freedom, victory and deliverance from the trial if you are willing to hold fast to Him to the very end of it, but He can also help keep you properly preserved during it so that you can make it out in one piece.

These next set of verses will show you that God:

Preserves the faithful

Preserves the souls of His saints

Delivers them out of the hand of the wicked

Delivers him out of them all

Makes a way of escape

Guards all their bones - not one of them is broken

Can give you perfect soundness of mind, body and spirit through the trial

Will properly support you through the trial

If God is wanting you to go through a specific trial for your own sanctification and for your own testing in Him, then He will make sure to keep you properly supported, uplifted and protected during the trial.

Study the wording in each of these verses very carefully as they will show you that God can supernaturally keep you in one piece as you continue to press on through the trial.

"For the Lord preserves the faithful ..." (Psalm 31:23)

"These forty years the Lord your God has been with you; you have lacked nothing." (Deuteronomy 2:7)

"Your garments did not wear out on you, nor did your feet swell these forty years." (Deuteronomy 8:4)

"You who love the Lord, hate evil! He preserves the souls of His saints; He delivers them out of the hand of the wicked." (Psalm 97:10)

And His name, through faith in His name, has made this man strong ... Yes, the faith which comes through Him has given him this perfect soundness in the presence of you all." (Acts 3:16)

"My God sent His angel and shut the lions' mouths, so that they have not hurt me ... So Daniel was taken up out of the den, and no injury whatever was found on him, because he believed in his God." (Daniel 6:22-23)

"Many are the afflictions of the righteous, but the Lord delivers him out of them all. He guards all his bones, not one of them is broken." (Psalm 34:19-20)

"But we have this treasure in earthen vessels, that the excellence of the power may be of God and not of us. We are hard pressed on every side, yet not crushed; we are perplexed, but not in despair; persecuted, but not forsaken; struck down, but not destroyed - always carrying about in the body the dying of the Lord Jesus, that the life of Jesus also may be manifested in our mortal flesh." (2 Corinthians 4:7-11)

"No temptation has overtaken you except such as is common to man; but God is faithful, who will not allow you to be tempted beyond what you are able, but with the temptation will also make the way of escape, that you may be able to bear it." (1 Corinthians 10:13)

(Notice in the last verse that God will not allow you to handle something that is beyond your abilities to be able to handle. In other words, if God is going to allow a specific type of tribulation to come your way, rest assured you will have what it takes to be able to make it all the way through. God will not test you beyond what your personal limits may be.)

Notice in verses two and three, that the Israelites, while being tested in the desert for the forty years, "lacked nothing," and that their garments did not wear out on them nor did their feet swell on them during the entire ordeal. In other words, God kept them properly supported with the necessary food and clothing to help them get through it.

As long as you are walking in a full surrender with the Lord, and have not brought down any unnecessary trials on yourself as a result of engaging in any type of serious sins, these tribulations, when brought your way by the Lord, will have the necessary provisions and supplies given to you so that you can make it all the way through them.

Notice in verse 6, that Daniel came out of the lions den without having a hair on his head harmed "Because he believed in his God." David defeated Goliath without suffering a broken bone.

If you can keep your faith levels from dipping too low with the Lord, make a personal commitment that you will hold fast to Him, and have faith that He will eventually bring you out of the trial in one piece and with some kind of victory - then you can expect God to keep you properly supported, properly protected, and properly uplifted so you will have everything you will need to make it through the trial to the very end of it.

All things will eventually work together for good

Here is another very powerful verse for every single person who has fallen into a trial or will be falling into one anytime in the near future.

"And we know that all things work together for good to those who love God, to those who are the called according to His purpose." (Romans 8:28)

Notice that God can work all things for good, but there is a condition attached to it. It is for those who love God. In other words, it is for those who have established a good personal relationship with Him.

If you are  allowing God to control your life, and you have a close, personal relationship with Him then you can expect God to eventually work out all things for the best, no matter how bad and how hopeless some things may appear to you in the natural in your present set of circumstances. You may have already seen this happen in your life and had a severe trial years ago that made no sense when it was happening, but now years later, you understand why it did.

But when you are in the middle of a crisis, sometimes you can't see anything good at all in the situation and it all looks completely dark and hopeless. This is when you need to trust God the most, when things are looking their worst.

It is during those dark hours that satan takes advantage of every weakness you have.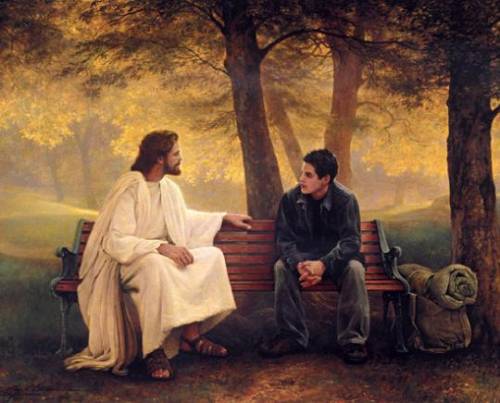 We accept PayPal and all other major credit or debit cards. Once you hit the PayPal button it will allow you to pay with PayPal or another major credit or debit card. No PayPal account is required.